Stalybridge cling on, to secure victory despite continuing fielding frailties.
All the way through this game, from the 10th over onwards in the first innings, I was preparing this report with the words of Sir Winston echoing in my ears.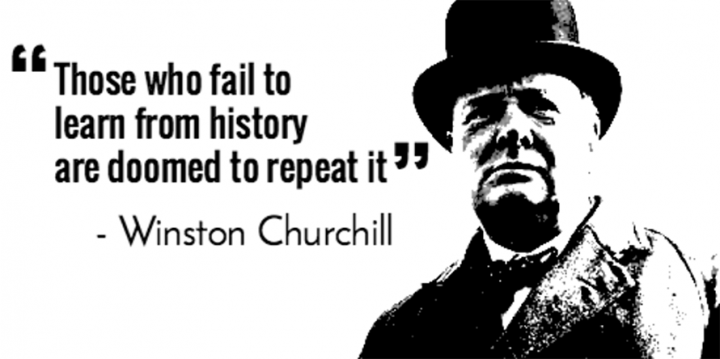 With the threat of rain on the cards, it was little surprise, that to maximise achievable points, that upon winning the toss, Stalybridge Captain, Mike Whitworth put the seemingly weakened Hollingworth into bat, one that looked to pay off instantly with the quick dismissal of Mohammed Akram, four balls into the first over, and the removal of ex-Stalybridge player Khalid Akram in the seventh, both for a duck
However, #2 Waqar Qureshi began his innings took no notice of his opposite partners falling around him, and survived his first dropped catch at the start of the 10th over on 19, and Hollingworth 31/2, another partner in Sean aka Katie Morris fell without scoring a run just 6 balls later, but in the 13th over, Waqar was dropped a second time, this time on 29, with the drop'ee walking in a bit too much to see if glance over his shoulder, but the visitors were only 36/3 so it's all good.
At drinks, Hollingworth had lost another two wickets and were now a still reputable score (as far as Stalybridge were concerned at least) of 54/5.
One ball into the 25th saw Qureshi dropped once more, on 40, and four overs later for a 4th time, on 47, it all started to feel like a definite case of:
By the time he was finally bowled by Kevin Dooley towards the end of the 38th over, he had managed to put a total of 72 runs on the board, and his 48 run partnership with Rehmat Khan at the other end (23 & 25 respectively), putting Hollingworth on unlikely score of 115/8.  Khan, caught behind on 32 after another ok partnership of 27, this time with Max Carter (17) was the visitors final loss, and they completed their allotted 45 overs to finish 152/9.
After the interval, Stalybridge's innings started in almost identical fashion to Hollingworth's, with opener Rick Wright deemed LBW in the 3rd delivery of the innings on naught.
With fellow opener Rob Mallett falling for just 5 in the 7th over, Hollingworth started to grow in confidence, and volume… Captain Mike Whitworth tried steadying the ship alongside Richard Wilde, who was knocking some lovely balls around the field, with a partnership of 35 before Richard was caught at extra-cover by the first of Khalid Akram's three catches, *sorry Khalid, it's been pointed out I am wrong in my previous comment, attributing some unpleasantness to you so have removed it, and offer my apologies*, it put pressure on the home side.
It wasn't until Stalybridge lost their Captain on 29 with 16 overs to go, with the score at 104/7 that Gary Sandiford took to the crease, with a cameo partnership of 17 balls and 10 runs with James Brady before Brady was replaced by Jamie Brownhill after being caught in the first delivery of  Mohammed Akram's second bowling spell.
With plenty of overs left to play, and the required run-rate of under 3, needing now just 36 to win Sandiford took control of the match, picking his shots as necessary, alternating the strike and hitting the boundary with relative calm, while everyone watching on is getting more and more excitable, with the total nearing completion.
With six overs to go, Sandiford on 48, and Stalybridge requiring just 4 runs to win, I'm sure the collective Stalybridge supporting crowd, along with myself could have throttled him when he decided he'd take an uncharacteristic and equally unnecessary swing and launched the ball over long-off, into the welcoming hands of ex-teammate Khalid, with just Jacob Dooley to come at #11, it threatened to look like another case of snatching defeat from the jaws of victory, thankfully with the last ball of the over that saw Gary caught, Brownhill edged the ball round the corner, and his fellow teammates and home supporters willed the ball to the boundary for the win.
Next week, hopefully the team will be working on their catching practice in training, after the 10 or so drops today, before they head to Charlesworth & Chisworth, who lost away today to Chapel-en-le-Frith.
Final result and scorecard: Stalybridge win by 1 wicket.